Deadline: 11 Jan 2024, Call for Proposals 2024: ASEAN IVO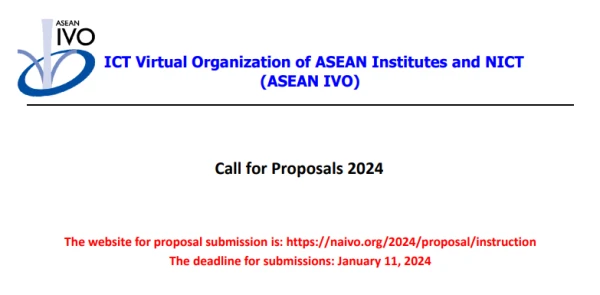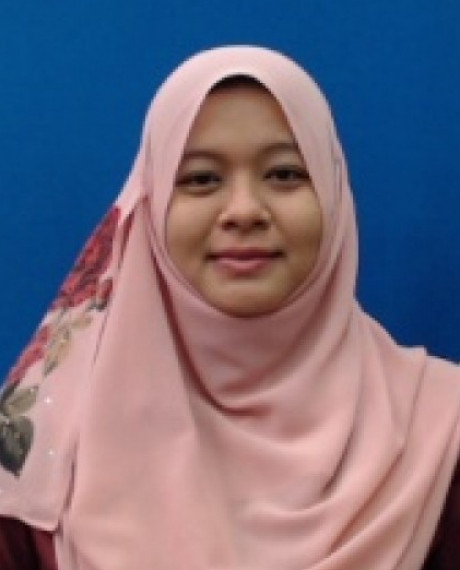 SITI NUR NAZEHA BT SAIFFUDDIN ZUHRI
169
Deadline: 11 Jan 2024, Call for Proposals 2024: ASEAN IVO
السَّلاَمُ عَلَيْكُمْ وَرَحْمَةُ اللهِ وَبَرَكَاتُهُ
May this email reach you while you are in the best of health and Iman by the grace of Allah Subhanahu Wata'ala.
Dear Dato'/Prof./Assoc. Prof./Dr.,

Each year, ASEAN IVO hosts a call for new project proposals in the field of ICT. From core research to real world applications, ASEAN IVO focuses on a broad range of topics in the field of ICT. Particularly with regards to providing solutions for specific regional needs or environmental or social problems, great emphasis is placed on not just fundamental research but practical solutions. Projects ideally have a strong outlook to conduct a demonstration by the final year of the project. Proposals from all technical fields are welcome and they are evaluated on the potential benefit of the output. Call themes are geared toward addressing issues shared by countries in the ASEAN region and they are discussed and decided by a Steering Committee.

ICT for food
ICT for Environment Protection and Disaster Prevention
ICT for a Secure and Smart Community
ICT for Health and Welfare
ICT related Technologies and Applications
Period for proposal submission : November 10, 2023 - January 11, 2024
Evaluation period : March 2024
Notice of results : April 2024

The institution of the applicant should be an ASEAN IVO member, and the applicant should be the project leader. Non-members can submit proposals for new projects as project leaders, but they must apply for membership and obtain approval before the deadline for proposal submission.
The members of the proposed project must be at a minimum 2 institutions total, and from at least 2 different countries in the ASEAN region.
Multiple institutions from one country as well as NICT and other Japanese institutions are also welcome to be members of a project team but will not count towards this minimum requirement.
Institutions that are not members of ASEAN IVO can also be members of the project team.
Leaders of ongoing projects cannot make new applications.
Researchers can join a maximum of 2 projects as a project member, including ongoing projects..
All institutions of project members should provide a "Certificate Letter" to certify the researchers of the institution have been authorized as project members to join the project team and the institution is ready to sign a "Collaborative Research and Development Agreement" for ASEAN IVO project..
Budget
Max. 40,000 US$/project/year
Projects
Around 5 projects will be selected in total. The duration of the project can be from 6 to 24 months.
If the duration is more than 12 months, the project will be reviewed once by the Steering Committee.
Submission
For submission, please visit: https://naivo.org/2024/proposal/instruction. The website will be open from November 10, 2023.
If you don't have an ASEAN IVO account, please create an account following the instructions on the website.
If you already have an account which you created last year or when you applied to join the ASEAN IVO Forum 2023, you can continue to use that.
Thank you.