DATE: 19 September 2023 / Tuesday, WEBINAR ON PIONEERING 'DEEP TECH' COMMERCIALIZATION USING THE STARTUP MODEL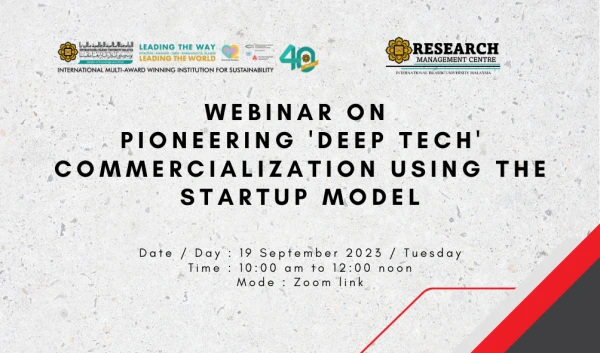 Research Management Centre
Platform:Zoom (Online)
19 Sep 2023 - 19 Sep 2023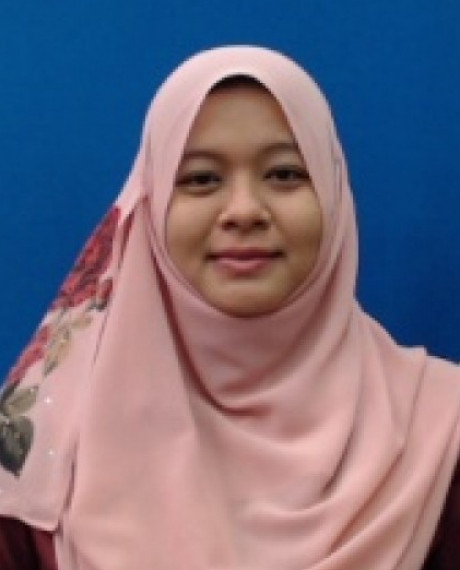 SITI NUR NAZEHA BT SAIFFUDDIN ZUHRI
339
DATE: 19 September 2023 / Tuesday, WEBINAR ON PIONEERING 'DEEP TECH' COMMERCIALIZATION USING THE STARTUP MODEL
السَّلاَمُ عَلَيْكُمْ وَرَحْمَةُ اللهِ وَبَرَكَاتُهُ
Dear Prof./ Assoc. Prof. / Dr. / Sir / Mdm,
Please be informed that the Research Management Centre (RMC) is inviting you to the:
WEBINAR ON PIONEERING 'DEEP TECH' COMMERCIALIZATION USING THE STARTUP MODEL
BY EXPERT SPEAKER
Prof. Ts. Dr. Suraya Abdul Rashid, Universiti Putra Malaysia
Deputy Director(Faculty Of Engineering)
Universiti Putra Malaysia
MODERATOR
Assoc. Prof. Ts. Dr. Mohd Hafiz Bin Arzmi
Deputy Director, Technology Transfer Office, Research Management Centre
International Islamic University Malaysia
Date / Day : 19 September 2023 / Tuesday
Time : 10:00 am to 12:00 noon
Mode : Zoom link
Join Zoom Meeting
Your participation is highly appreciated.
Thank you
RESEARCH MANAGEMENT CENTRE