NOMINATION FOR UNESCO-EQUATORIAL GUINEA INTERNATIONAL PRIZE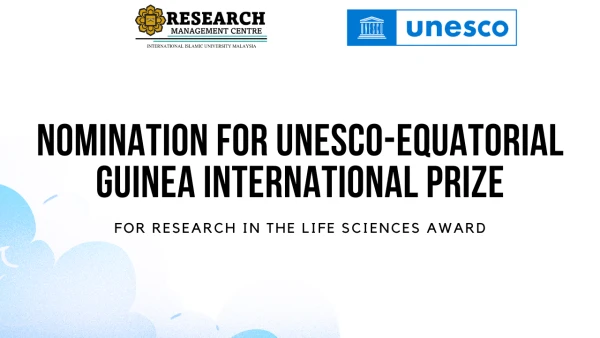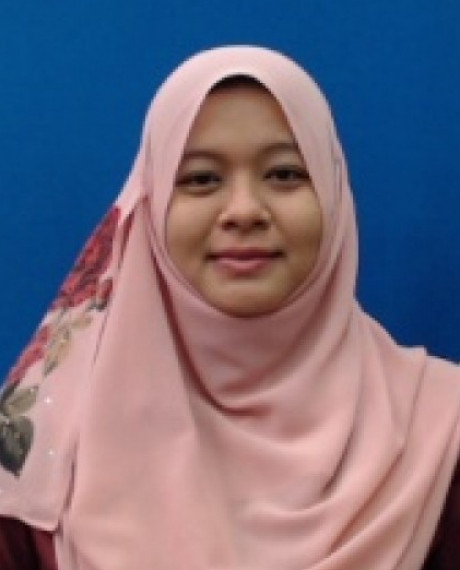 SITI NUR NAZEHA BT SAIFFUDDIN ZUHRI
494
NOMINATION FOR UNESCO-EQUATORIAL GUINEA INTERNATIONAL PRIZE
السَّلاَمُ عَلَيْكُمْ وَرَحْمَةُ اللهِ وَبَرَكَاتُهُ
May this email reach you while you are in the best of health and Iman by the grace of Allah Subhanahu Wata'ala.

Dear Tan Sri/Dato'/Prof./Assoc. Prof./Dr.,
NOMINATION FOR UNESCO-EQUATORIAL GUINEA INTERNATIONAL PRIZE FOR RESEARCH IN THE LIFE SCIENCES AWARD
Kindly be informed that the Ministry of Higher Education (MOHE) is inviting candidates for the UNESCO-Equatorial Guinea International Prize for Research in the Life Sciences.
Interested candidate is advised to fill in the attached application form and supported with the followings:
a. A description of the candidate's background and achievements
b. A summary of the work or the result of the work, publication and other supporting documents of major importance, submitted to the jury for consideration; and
c. A definition of the candidate's contribution to the Prize's objective.
Deadline to submit the complete form to RMC is no later than 15th Sept. 2023.

Thank you.