INTELLECTUAL PROPERTY (IP) TRAINING SERIES 1/2023 (IIUM KUANTAN CAMPUS)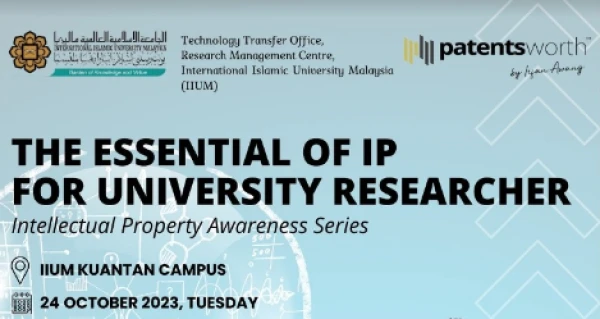 Technology Transfer Office, Research Management Centre
Senate Hall, IIUM Kuantan Campus & Zoom Platform
24 Oct 2023 - 24 Oct 2023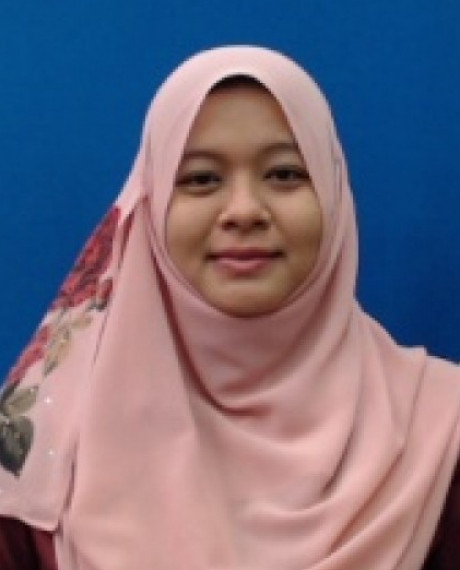 SITI NUR NAZEHA BT SAIFFUDDIN ZUHRI
178
INTELLECTUAL PROPERTY (IP) TRAINING SERIES 1/2023 (IIUM KUANTAN CAMPUS)
السَّلاَمُ عَلَيْكُمْ وَرَحْمَةُ اللهِ وَبَرَكَاتُهُ
YBhg. Tan Sri/ Datuk/ Dato'/ Prof./ Assoc. Prof./ Dr./ Sir/ Madam,
May this email reach you while you are in the best of health and Iman by the grace of Allah Subhanahu Wata'ala.
It is a great pleasure that Technology Transfer Office, RMC will be organizing a one-day seminar on the Intellectual Property (IP) Training Series 1/2023 and IP Clinic.
Details of the event are:
Title: "The Essentials of IP for University's Researchers "
Date/ Day: Tuesday, 24th October 2023
Mode: Hybrid
Venue: Senate Hall, IIUM Kuantan Campus
Date/ Day: Tuesday, 24th October 2023
Time: 2.30 pm - 5.00 pm
Mode: Face to Face
Venue: Meeting Room, RMC Kuantan
Note: IP clinic will be conducted for individual invention with the expert panels. 30 min one-to-one session per invention. So, book your place for IP clinic NOW!
Tuan Irfan Awang, CEO/ Founder of Patentsworth International Sdn Bhd
Technology Transfer Office
Research Management Centre