Date: Friday, 22 Sep 2023 / Grant Briefing and Call for Proposal by CREST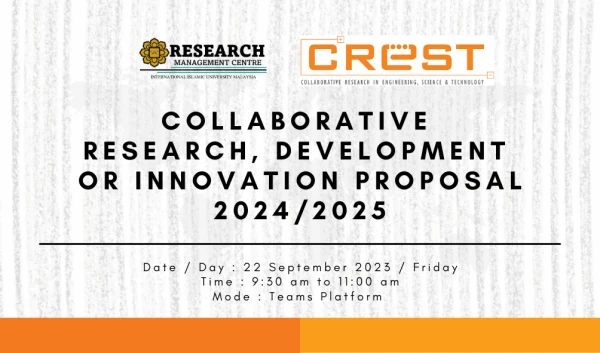 Research Management Centre
Platform: Microsoft Teams
22 Sep 2023 - 22 Sep 2023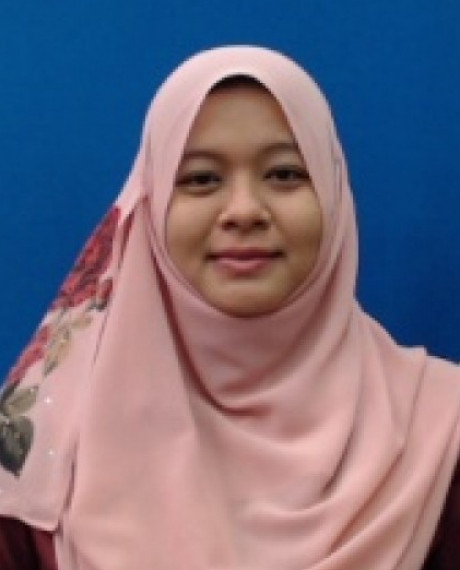 SITI NUR NAZEHA BT SAIFFUDDIN ZUHRI
268
Date: Friday, 22 Sep 2023 / Grant Briefing and Call for Proposal by CREST
السَّلاَمُ عَلَيْكُمْ وَرَحْمَةُ اللهِ وَبَرَكَاتُهُ
May this email reach you while you are in the best of health and Iman by the grace of Allah Subhanahu Wata'ala.
Dear Prof./ Assoc. Prof. / Dr. / Sir / Mdm,
We are pleased to inform you that the Collaborative Research in Engineering, Science and Technology (CREST) is inviting researchers to apply for the Research, Development, Commercialization and/or Innovation (RDCI) projects.
They are going to host an online grant briefing session on Friday, 22nd September 2023 at 9:30 am. This session will provide insights into the RDCI proposal process, help you prepare a strong proposal and address any questions you might have.

Kindly register your interest via this link: https://forms.office.com/r/ssKPZSEKV8
Furthermore, the proposal shall be on Research, Development, Commercialization and/or Innovation (RDCI) projects within Electronic & Electrical (E&E) technologies and related applications. The submitted RFP proposals will be evaluated for a matching grant scheme intended to award good and viable collaborative technical and business proposals. Two key categories for proposals are Research and Development project proposals between TRL 5 to 7 and Commercialization and Innovation project proposals between TRL 7 to 9.
Project Proposal forms and guidelines are as attached. Other related terms and conditions may apply. The completed proposal form and other supporting details or enquiries to be sent to email rndgrant@crest.my cc grantapplication@iium.edu.my before 30th September 2023.
In addition, for inquiry regarding TRL evaluation and commercialization matters, please contact the TTO office, Br Ami Nordin Ismail (email: amiluq@iium.edu.my) and CC to Assoc Prof Ts Dr Mohd Hafiz Arzmi (hafizarzmi@iium.edu.my).

RESEARCH MANAGEMENT CENTRE